CAINE FOR CONGRESS
Colonel Scott Caine.
Husband.
Father.
Fighter Pilot.
Call Sign: Citizen.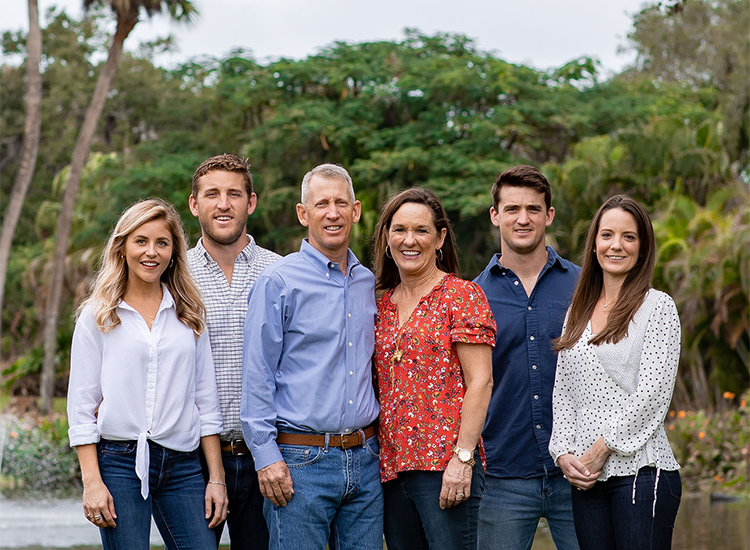 Colonel Scott Caine is a devoted husband, loving father, faithful Christian, and 30-year veteran of the United States Air Force.
As a fighter pilot, Scott's stellar military career included over 3,000 flying hours, primarily flying A-10's, and culminated with his final post as Vice commander of the 9th Air Force, where he led more than 29,000 military men and women.
Scott married the love of his life Pam (Cusson) in Vero Beach, FL 34 years ago. Together, they raised three children who have grown into successful young adults who are pursuing the careers of their dreams.
Colonel Scott Caine's greatest professional honor was taking the oath to "Defend the Constitution of the United States against all enemies, foreign and domestic". While Colonel Caine had the privilege of administering that same oath to many under his command, none were more moving than delivering this oath of office to his own son who joined the United States Navy in 2017.
He continues to devote his life to protecting the very Constitutional principles that make America and Florida beacons of freedom and opportunity to the world.
It's that oath that drives Colonel Caine's desire to serve Florida's Space and Treasure Coast in Congress during these unprecedented times.
Scott's career began when he joined the United States Air Force in 1987, following graduation from Georgia Tech with a degree in Electrical Engineering. He entered the military as an Aircraft Maintenance Officer and quickly moved up the ranks to eventually become a Colonel.
During that time, he was an A-10 pilot (call sign: Citizen), air staff officer, and commanded and led Airmen at five different levels from flight to numbered Air Force.
His foreign combat and military service included postings and deployments to Korea, Germany, Italy, and the Middle East. These diverse living and working experiences shaped Colonel Caine's understanding of the many strengths capitalism and personal freedom provided in our great country.
During his time in Korea, Caine flew night missions near the DMZ between the North and South, and was always struck by the stark contrast between the vibrant lights of the Capitalists in South Korea and the eerie darkness shrouding the Communists to the North.
With the rising threat of homegrown Socialism, Communist China reaching into our country and institutions, and our crushing national debt, Caine is stepping up to make sure America does not lose sight of the founding principles and values he defended for 30 years. Scott Caine is running for Congress to be a strong advocate for our Constitutional rights, the free market that powers our economy, and strengthening our military; all so America maintains our standing as The World Leader.
Over the course of 30 years of active duty, Scott and his family lived in 22 different houses scattered all over the world. The family's home base has always remained in Florida, where he retains strong ties to family and friends. In fact, he has been a registered voter in Indian River County since he was 18 years old!
Scott is an active member of his church family, participates in annual mission trips, and leads a weekly Sunday School class.
Scott and his wife, Pam love to take advantage of Florida's beautiful weather by spending as much time outdoors golfing, running, or working on home improvement projects.
CAINE'S MILITARY CAREER
Colonel Scott Caine is a 30-year veteran of the United States Air Force. He is a fighter pilot, specifically a command pilot, who has flown more than 3,400 hours, including combat missions over Iraq as part of Operation Southern Watch and in support of Operations Deny Flight, Decisive Endeavor, and Deliberate Guard to enforce a no-fly zone over Bosnian air space and search for weapon caches.
Colonel Caine retired as the Vice Commander of the 9th Air Force. He also commanded the 57th Operations Group at Nellis Air Force Base, Nevada and the 25th Fighter Squadron in the Republic of Korea.
CAINE'S EDUCATION
Colonel Caine's impressive educational background is ideally suited to the diverse industries and government institutions located on the Space and Treasure Coast. In addition to his degree in Electrical Engineering, he went on to earn three Masters Degrees focused on Management, Advanced Air and Space Studies, and Strategic Studies where he graduated with honors.